OFSTED 2014
OUTSTANDING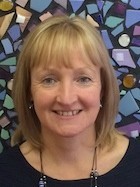 Elaine Parkinson
Headteacher
"Elms Bank Specialist Arts College endeavours to be at the forefront of thinking and practice in special education and we aim to provide the highest standards of education and care for our very special young people. We offer a welcoming and supportive environment to parents, carers and their families. Our highly skilled staff look for every opportunity to celebrate the achievements of our young people. We will work in partnership with you to ensure that your son or daughter is happy and settled at our school and able to take part in all that we have to offer."
Arts Week
See 'News' below for details of another successful Arts Week!
Latest Calendar Events
Bank Holiday

01

May

2017

Bank Holiday May Day
PAD school closed to pupils

02

May

2017

PAD school closed
School re-opens

03

May

2017

School re-opens
Exam Season!
Tips for year 10 pupils
"Work hard and revise from early on" – Aiden
"Year 11 is challenging but you know you are aiming for a goal which you could achieve and to be proud of" – Luke
"Try your best and attend after-school clubs for coursework and fun" – Nathaniel
"Get starting to revise at an earlier stage because it will help you with things you find hard and challenging" – Chantelle
"Use mindfulness to keep calm and talk to people if you are finding it hard as it well help you to understand that everyone is under the same pressure"- Shelby
"Always smile, have fun and remember Manchester United!" - Thompson
"If you find something difficult ask for help" – Kyle